The documents required for validation can be uploaded directly to the player account, from the Menu – My Profile – My Documents section, following the steps:
1. Open the Menu.

2. Next, from the My Profile section, select My Documents.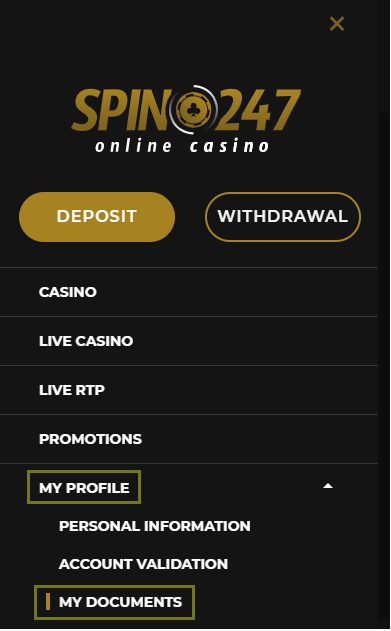 3. In the newly opened page you will be able to press the Upload other documents button.

4. After entering the name of the document (example: identity card, passport, driver's license, invoice, bank account statement, criminal record, bank card, etc.), you can either take a picture at the moment using the camera of the device you are using, or you can load a document from the files already saved in the memory of that device.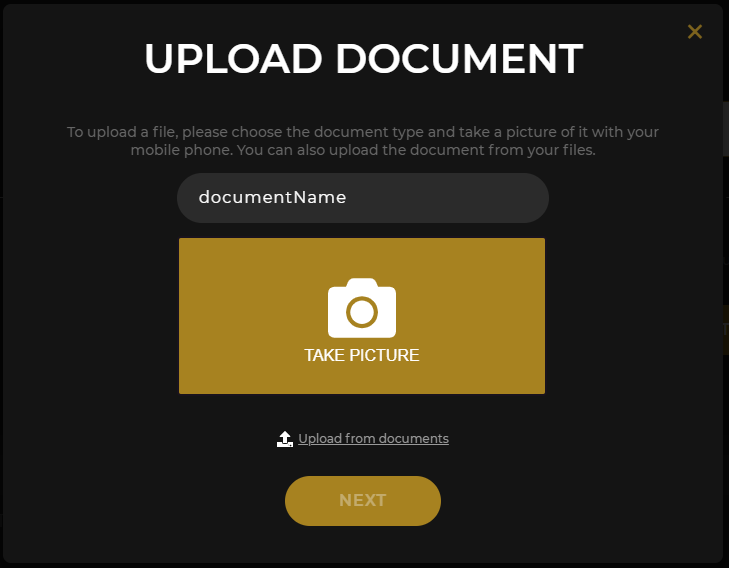 ATTENTION: documents sent via e-mail/ticketing system are not accepted. You will be directed to upload them directly to the online platform.
5. After pressing the Next button, confirm that the document contains the required information and press the Yes, I'm sure button.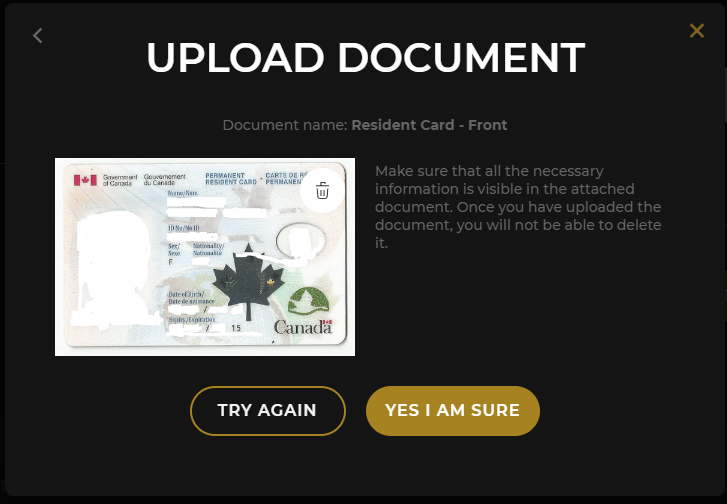 6. You will then receive confirmation of the document submission and you will be able to either upload another document or complete the process.